Is Amersham a nice place to live for London commuters?
October 24th 2023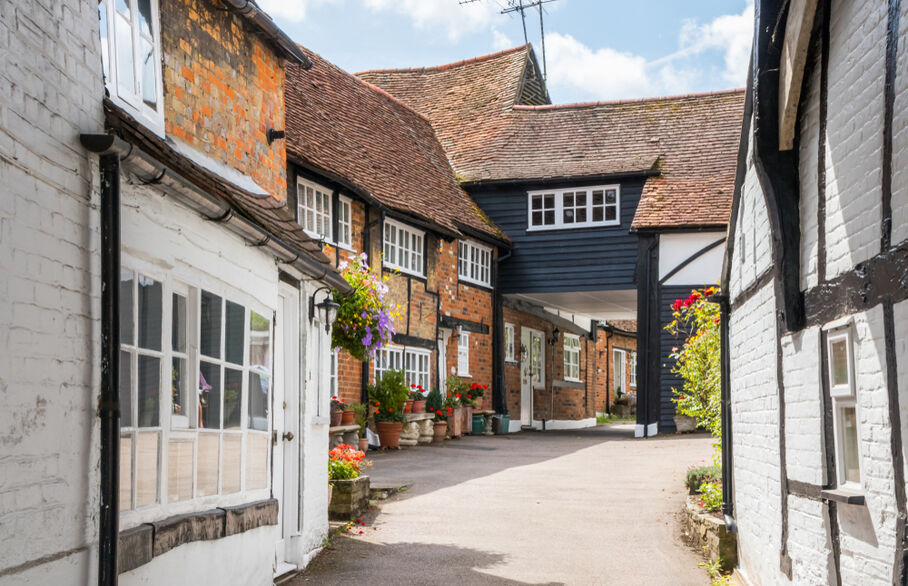 A vibrant town in the heart of the Chiltern Hills, Amersham has the perfect balance of easy commuter access and proximity to the countryside. The town is made up of two areas; Old Amersham, a historic section made up of beautiful old buildings and a market square, and Amersham-on-the-Hill, filled with classic high street shops and built around the railway station. Amersham is the perfect town for young families looking to move out of the city while still having direct access to London.

What are Amersham's transport links like?
Amersham train station is located in Amersham-on-the-Hill, and is well connected on the Chiltern and Metropolitan lines. These go to Marylebone and Baker Street stations, respectively, putting central London less than an hour away and ideal for commuters.
Motorway access can be found nearly at Chorleywood (M25), Hemel Hempstead (M1) and Beaconsfield (M40). London is an hour away via the A40, and Birmingham two hours away via the M40.

Are there any good schools in Amersham?
As a county, Buckinghamshire has a selective education system where primary students will take an exam known as the 11+ in their final year. This will decide whether they attend a grammar or secondary school.
Amersham has a number of excellent schools in the surrounding area, including Woodside Junior School, Chesham Grammar School, and Dr Challoner's Grammar and High School. In terms of higher education, Bucks New Uni is located nearby and offers a variety of art and design courses, among others.

What is there to do in Amersham?
There are a variety of shops located in both parts of the town, with a number of recognisable high street brands in Amersham-on-the-Hill. The town also has number of excellent pubs, cafes and restaurants, including the Swan Inn, The Grocer at 15, and The Artichoke.
Amersham is also surrounded by the Chiltern Hills, an area of Outstanding Natural Beauty, that is the perfect location for walks through the countryside. The nearby Wendover Woods and Hughenden Manor make for fantastic rural day trips for both keen walkers and families.

What are house prices like in Amersham?
According to Rightmove:
'Properties in Amersham had an overall average price of £805,428 over the last year.
The majority of sales in Amersham during the last year were detached properties, selling for an average price of £1,198,166. Semi-detached properties sold for an average of £751,636, with terraced properties fetching £490,367.
Overall, sold prices in Amersham over the last year were 6% up on the previous year and 20% up on the 2018 peak of £671,032.'

If you're interested in moving to Amersham, check out all the properties we currently have listed and contact our local branch for any information you might need.