How to choose an estate agent to sell your home
February 24th 2022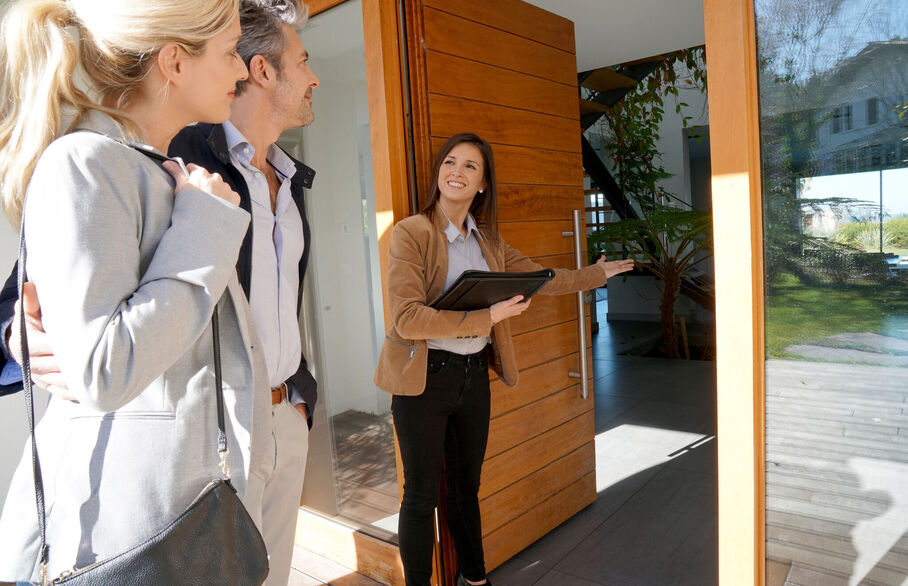 How to choose an estate agent to sell your home
Choosing an estate agent to sell or rent out your home can be a daunting task. Do you have recommendations from friends of family? Should you rely on online reviews? Choose the agent with the most sales boards visible? Or choose the estate agent who offers the cheapest service?
Questions you should ask…
Have you read online reviews or received a recommendation from someone?
Does the estate agent share properties on the key portals – Rightmove and zoopla? If they do, are the photos well taken and the property descriptions appealing?
Does the estate agent have experience in selling properties similar to yours?
How good is the customer experience when you contact the agent via email and telephone?
Ask the estate agent how long properties usually take for the listing to go to Sold subject to contract (SSTC), how many go to full completion of contract and how often they achieve full asking price.
Will they assist with property viewings?
Do I trust them and can I get along with them?
Things to consider:
I'm going to choose the estate agent with the most For Sale boards.
You might think that the more 'For Sale' boards you see from an agent, the more sales they achieve and they must be the best agent around. Some sellers however, prefer not to have a 'For Sale' board outside their property. Good agents will have a database of quality buyers waiting to buy or let a property, so they don't always need to use boards. They may use other ways to promote their properties, some of which are far more effective. It is worth checking out the agents' website, the marketing packages they offer and the extent to which they go to promote your property locally and further afield.
I'm going to choose the estate agent who valued my home at more than I expected.
Some estate agents give optimistic valuations in an attempt to win your business. The reality, however, is that buyers will have done their homework and know what is a reasonable price to pay. Watch out for the agents who overvalue a property to entice you to choose them. With little interest, they could then weeks later, suggest you drop the price, which sends out another message to potential buyers. A good agent will present you with local sold prices to support their valuation. A free online valuation tool will give you an idea of how much your property is worth.
I'm going to choose the estate agent who said: ' It'll sell quicker, BUT at a lower price.'
Agents who suggest you put your property on the market at a lower price could be looking for a quick sale and quick way to be paid! But buyers may question why the property is cheaper than they expected and assume there is something wrong with it. Be wary - it could dissuade buyers rather than encourage them.
I'm going to choose the estate agent offering the cheapest service.
Most estate and letting agents will charge a similar fee for selling your property, and some may even entice you with an offer. You are paying for a level of service and if the service is not a quality one, it will cost you more both in time and energy in the longer term.
Promoting your property extensively, finding reliable buyers, negotiating the price and helping the sale progress can make all the difference. Remember! A house sale or purchase is probably one of the largest sales or purchases you will make, so it is worth paying more for a professional service and peace of mind.
We recommend you don't make a decision until you are happy with the service, payment and small print of any contract.
My estate agent has asked me to pay for the full service upfront
Some agents may ask to be paid when a property is put on the market, but that means there's no incentive for them to work to sell the property for you. If the sale becomes more complicated, the marketing techniques aren't working or the selling process proves more difficult and you need help to deal with solicitors, surveyors etc you may require more assistance, but if you've paid the agent up front you have less bargaining power.
What should I look for when choosing an estate agent?
Ultimately the aim should be to sell your property to achieve the best price, in the most appropriate time for your personal circumstances, whilst being supported along the way by a reliable and professional agent.
A good estate agent will demonstrate their professionalism through their services, through their website, property portals and social channels, but also through their local teams. Estate agents whose teams live in the area they work and have a vested interest in helping their fellow community members are ones to give serious consideration to.
Contact us
At JNP we provide local, professional and honest advice regarding all aspects of a home sale and purchase.