Wycombe Women's Aid donation
December 21st 2022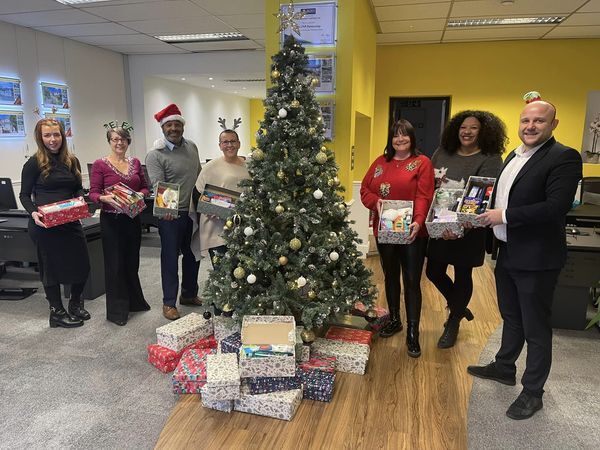 Whilst Christmas can be the most wonderful time of the year for many people, it can also be loneliest, scariest and darkest of days, for thousands of women and their children who have to escape violent situations.
This year we asked our colleagues in all of our branches, friends and family to support Wycombe Women's Aid and help us fill shoeboxes with toiletries and treats for us to donate, and boy, you did not let us down.
From the absolute bottom of our hearts we thank every single person that gave us items in a time that is so hard for many. We managed to fill a whopping 27 boxes! You are all wonderful human beings! No one should face domestic abuse alone so we appreciate your kindness and generosity so very much.
You can still help by donating at https://www.wycombewomensaid.org.uk/