Why now is a good time to review your mortgage arrangements
November 23rd 2021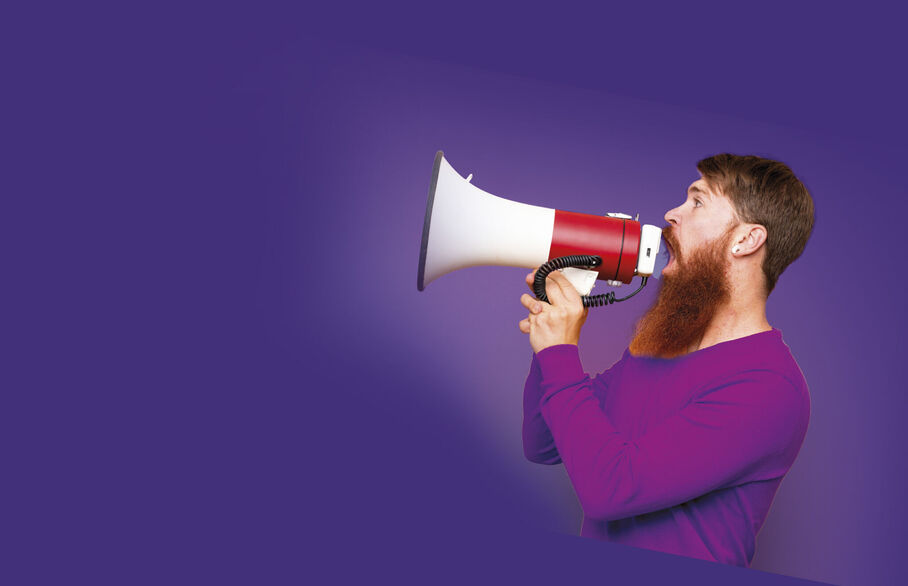 With speculation that the Bank of England could announce interest rate rises in the coming weeks, Neil Price, Head of Operations for Embrace Financial Services (EFS) is urging existing and potential borrowers to address their current or future mortgage needs to minimise the risk of higher mortgage repayments in the future.
What are interest rates and why do they matter?
An interest rate is basically a percentage that is applied to the amount someone saves or borrows. If you have money saved and it is with a financial institution, like a bank or building society, you are paid interest on that amount because they use (or hire, as the Bank of England describe it) your money until you need it. When you borrow, you pay interest on the amount you borrow (or hire) in the same way – until you've paid it back. The Bank of England sets the interest rate which is also sometimes called the Bank of England Base Rate. If interest rates are high, it's better for savers. If interest rates are low, it's better for borrowers.
What is currently being said about interest rates?
Interest rates are currently at a very low 0.1% level, and have been for some time, but there's growing speculation that the Bank of England will raise them soon – possibly to 0.25% with further increases to come later this year and during next year. At EFS we're already seeing some of the lenders withdrawing their cheapest (lower interest) mortgage deals in anticipation of the rate rising.
What does that mean for mortgage borrowers?
It very much depends on the kind of mortgage you have and how it is linked to the movement in interest rates. We've got a page on our website that explains each one.
Obviously if your mortgage is linked to interest rates, and there's an increase in the rate, it's going to cost you more to borrow - either now or in the future. Tracker mortgages, for example, will be immediately impacted whereas for a fixed rate mortgage, it will only be when your fixed rate deal comes to an end – and you have to find a new one - that you could see your mortgage repayments increase.
Is there anything that borrowers can do to avoid paying higher mortgage payments?
Possibly. It's always really important that borrowers understand the mortgage deal that they have, how long it will run for (the term) and how much they can actually afford to pay each month for their mortgage – and to keep questioning if their current mortgage is still the most suitable for them.
We often find that customers personal circumstances or financial position have changed over time (more recently because of the impact of Covid-19) and therefore suggest if they are struggling to pay their mortgage that they review it and certainly consider what they are going to do when their mortgage deal comes to an end – to avoid any further financial struggles.
The same principle applies as interest rates change – it might be worth reviewing your current mortgage arrangements now and decide if the rate increase could affect you. Admittedly some homeowners will be on fixed rate deals– probably at low interest rates – but those deals will come to an end eventually and, if that happens in the next year or so, they could be in line for higher mortgage repayments if interest rates rise.
When is a good time to review my mortgage?
By reviewing your mortgage arrangement, sooner rather than later, there's a better chance that you can 'start again' with a new deal (with a relatively low rate) that will 'cover you' for the next two to three years (at least) and 'act as a buffer' against interest rate increases during this time. The Office of Budget Responsibility (which independently analyses the UK's public finances) has predicted year-on-year growth in mortgage interest costs with a 5.6% increase in costs next year, to 13% in 2023 before falling back to 5.4% in 2024.
It's important to know that there could be an early redemption charge or other fees applied by the lender if you do end your existing deal early – but the mortgage repayment savings could outweigh these.
How can Embrace Financial Services help?
We can review your existing mortgage arrangements and provide practical advice about whether it would be a good idea to change the deal you may be on – bearing in mind the potential increase in interest rates. We can give you examples of any costs that might apply as well as the mortgage repayments you could expect to pay in the future. For those who have a mortgage deal coming to an end soon, we definitely urge you to consider this as it could also avoid the possibility of the lender automatically applying their Standard Variable Rate – which is generally a higher rate than many mortgages anyway.
We also work with a lot of lenders – some specialists not generally known by consumers – and can usually find a mortgage deal that caters for borrowers whose circumstances have changed since they originally took out their mortgage deal. Some of our customers have been surprised by the options they can be available to them.
Overall there's a host of reasons why we think we can help, as our existing customers will testify, and with so much emphasis now being on the cost of living and how interest rates my affect this – now might be the time to find out how if we can.
Contact Embrace Financial Services

YOUR PROPERTY MAY BE REPOSSESSED IF YOU DO NOT KEEP UP REPAYMENTS ON YOUR MORTGAGE.
Embrace Financial Services usually charges a fee for mortgage advice. The amount of the fee will depend upon your circumstances and will be discussed and agreed with you at the earliest opportunity.