Tips for selling your property in winter
January 3rd 2023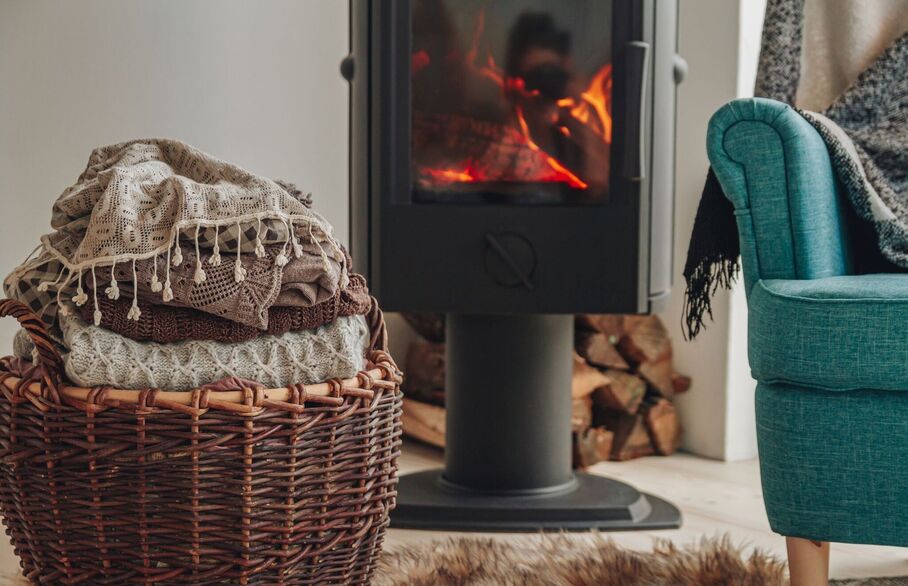 While the property market tends to slow down in December, it picks right back up in January, one of the biggest selling months of the year. However, it's expected that, with the current economic uncertainty, there will be less buyers than usual this new year, but those who are on the market are serious and committed.
This just means that you need to make sure that your property is in the best position to grab the attention of any potential buyers. Here are our most important tips for selling your property in winter:

Clear out the clutter
You naturally accumulate a lot of mess around Christmas time with decorations, presents and loose wrapping paper ending up everywhere. Make sure to do a full sweep of the house before photographs and viewings start up. Clutter makes rooms and houses seem smaller than they are, so have a clean out in order to maximise the space. Think of it like a new year spring clean.

Use a reputable agent
More people looking to buy than houses on the market, finding the right buyer is going to be a bit tougher in the new year than previously. Picking the right estate agent to help sell your property is more important than ever. Here at JNP, we will use our specialist area knowledge and years of experience to give your property the best possible chance in this crowded market.

Keep the heating on
With the ongoing energy crisis, we know that people have been turning down and even turning off their central heating this winter. For viewings though, it's essential you keep the heating on and up to a warm, pleasant temperature. Nothing is more off-putting to potential buyers than a cold home. As well as feeling unwelcoming, it could also imply that something is wrong with the insultation or heating.

Brighten the place up
The winter months mean less light throughout the day, and a dark house doesn't make for an appealing viewing. It might be worth investing in some new side lamps, or at least changing your bulbs to make sure they're as bright as possible. Also consider brightening up your furniture with new throws and sheets. Light colours make rooms feel bigger and more welcoming, making them much more appealing to potential buyers.

Clean up the garden
Obviously, winter can be a hard time of year to make your garden look impressive. Most of your plants will have died in the cold and left behind bear patches of dirt ready for spring. This doesn't mean you can just ignore your outdoor areas though. Gardens, particularly front gardens, are vital for good first impressions.
How did you leave your garden once it got cold and dark? Did you leave any garden furniture tidy? Did you mow the lawn or trim the shrubs? If there's tubs lying around, left out children's toys or piles of garden waste and pots, then it's worth taking some time to tidy up.
There are also things beside plants that you can use to make your garden look more appealing. Garden accessories like lamps, benches and ornaments can easily make your outdoor space seem more welcoming if you feel it needs a little something extra.