How to find quality tenants for your rental property.
February 15th 2022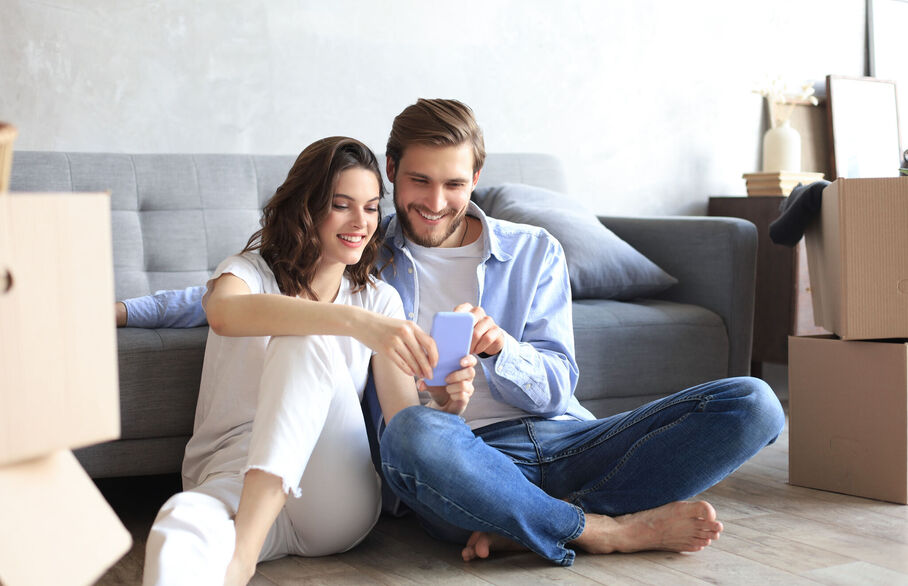 Finding and keeping a quality tenant for your rental property is a major factor in the successful operation of your property. If you have a courteous tenant, who pays their rent on time and cares for your rental property, you will find your role as a landlord easier.
Whether you're a new or an experienced landlord, are already using a letting agent or manage the property yourself, here are some top tips to help you find quality tenants for your rental property.
Stage your rental property with your ideal tenant in mind
If you want to let to a particular tenant, you should stage the property with this tenant in mind. Do you want to appeal to family tenants who often offer a stable tenancy or would you like to let to young professionals who may pay a premium for access to certain facilities?
At JNP, we understand the local market and can help to advise you. We work closely with many landlords with properties in the Buckinghamshire area, helping them reach out to their preferred tenant.
Promote your property with quality marketing
The rental market is a crowded one, so to increase the likelihood it will stand out to prospective tenants, professional marketing tailored to your audience is key. A rental property at JNP will be marketed using high-quality images, well-written copy including relative keyword terms, accentuating the positive points of your property and be featured on the key property portals Rightmove and Zoopla.
Vet your tenant
The vetting stage is critical for landlords, and JNP are more than happy to assist in this process. We have a large database of tenants looking for properties and our strict pre-registration process means we only put forward quality tenants.
Undertake a reference check service
Once a tenant has been found and an application has been made, our award-winning, highly experienced property management team carry out a stringent referencing process to ensure the prospective tenant is suitable. This will include right to rent checks, financial checks, employment referencing and a previous landlord reference if that is possible.
Consider the length of tenancy
It is important to understand from the tenant how long they are likely to stay in the rental property. If they are keen to stay for an extended period, and pass the financial and employment checks mentioned above to do this, their application should receive serious consideration.
JNP Lettings Director Ben Stokes says: "Many landlords appreciate the value of long-term tenants. A long-term tenant provides stability, which can significantly reduce costs, time and concerns about void periods. If you would prefer to find a tenant looking to let long-term, we would be more than happy to help."
Ensure consistency of rental payment
Ensuring that tenants pay their rent on time is important to ensure consistency and that longer-term payment issues don't arise. You can be reassured that rent arrears are less than 2% across the JNP network.
Encourage care for your rental property
Every landlord wants to minimise the 'wear and tear' on a property which can result in costly repairs and replacements having to be made on a regular basis. Tenants who will look after a property, keeping it clean and tidy are valuable tenants you want to keep hold of. Whilst landlords play their part too, by ensuring any maintenance issues are resolved promptly.
Avoid 'void periods'
Whilst rental prices will be influenced by the local market, some landlords are happy to charge a slightly lower rent if they can persuade a quality tenant to agree to a longer-term rental. A higher rent may bring more money in during the first month or two, but the threat of a void period persuades many landlords to consider the longer-term benefits of consistency. Even after a few months of a higher rent, a void period of one or two months can wipe out the income from your property.
Arrange regular inspections to protect your investment
At JNP, we carry out a detailed inventory and arrange regular inspections of the property throughout the tenancy to continually assess the condition. We firmly believe that by being diligent at all stages we can ensure that our landlords have the best tenants possible, who will look after the property and pay their rent each month.
Keep up to date with landlord legislation and compliance
We review, keep up to date and communicate all legislation changes on your behalf to keep you compliant. Our dedicated property management team will also ensure that the tenancy complies with the numerous legal responsibilities as a landlord. These legal requirements are constantly changing and the penalties for non-compliance can be severe for a landlord as well as the letting agent.
Contact us
Are you looking for expert, local property management?
At JNP we provide local, professional and honest advice regarding all aspects of the lettings process. Our experienced and knowledgeable staff get the job done. We offer a professional service at competitive rates and pride ourselves on the service we give our landlords.