Help to Buy: Shared Ownership
April 13th 2021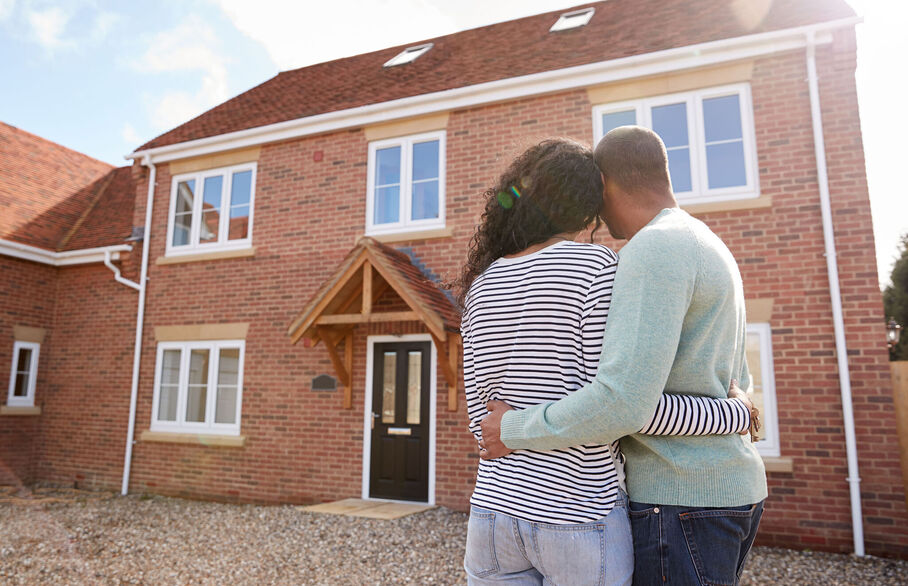 The Help to Buy: Equity Loan scheme is coming to an end. For more information, see our Help to buy page.

The housing market has continued to boom throughout the past year as the Government kept the market open during lockdown. We have all been spending more time in our property which has led to many looking for something different.
Due to this and the Stamp Duty holiday, property sales are at record levels. But if you're looking to own your own property and don't quite have the levels of deposit or income you need just yet, what are your options?
There are many different ways to purchase your property – a standard mortgage is not the only option. The Government have offered help for some time, with the Help to Buy scheme being utilised in JNP for 90% of our new homes sales in High Wycombe in the last 12 months. Now though, there is another option for those looking to take a step onto the housing market – Home Reach, Shared Ownership.
How does it work?
With the Government backed Home Reach scheme, you buy a share of your chosen newly built home and pay a monthly rent on the part you do not own. Your budget will decide the size of the share you buy, rather than the size of your home – meaning that you can decide to buy a bigger share of a lower priced home or a smaller share of a more expensive home.
A buyer can purchase their share in either cash savings or by taking out a mortgage. If you are taking out a mortgage to finance your share, you will need to allow for a minimum of 5% deposit. The larger your deposit (typically 10%) the lower your mortgage repayments are likely to be.
On the share you do not purchase, you will pay rent of 2.75% of the unsold value, this will be paid monthly via direct debit. You can purchase more shares in the future until you own the whole property and stop paying rent altogether.
Shared Ownership properties tend to sell very quickly – largely because it opens up the market to buyers who are otherwise unable to buy, but also because there are very few developments in our area that offer the scheme.
Jamie Clutterbuck our Land and New Homes Manager feel these are great schemes for customers looking to get on the ladder:
"We have a number of buyers who are interested in moving to one of the new developments that are being built in the area. They are attracted by the fact the properties are new, have all the latest fixtures and fittings and they can move straight in once they're built without any chain. However for some they are unable to find the full deposit.
The schemes offered by the government are excellent in giving these customers a step on the property ladder. Most developments offer some properties under the Help to Buy and Shared Ownership schemes. These usually go fast so we recommend any customers interested in these schemes register with us so we can contact them as soon as these are released in their chosen developments".
Need help or advice?
If you're looking for help or advice to about shared ownership then contact your local sales manager who will be happy to help.