Does my rented property need a fire door?
May 25th 2023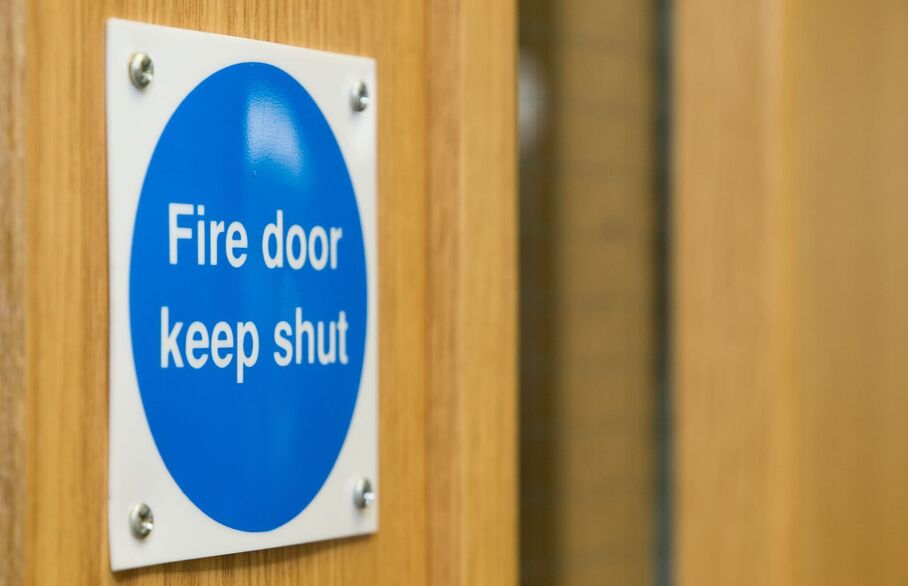 It's vital that as a landlord you're keeping your property up to the legal standards, especially when it comes to fire safety. Whether or not your rented property needs a fire door in particular depends on what type of property you have.

Fire doors in single-let properties
If you have a single-let property that doesn't require a license, you're not required by law to have any fire doors. The only exception might be where a local council selective licensing scheme in England might require additional fire safety measures, which could include fire doors.
You can of course choose to fit fire doors and we'd suggest it might be a good idea to have one for the kitchen.

Fire door regulations for HMOs
Fire doors are a nationwide legal requirement for Houses in Multiple Occupation (HMOs).
All doors leading to an escape route must be fire resistant and fire doors must be fitted with a 'closer' so that they close automatically. It's advised that fire doors are fitted to rooms where there's a high risk of fire starting, such as the kitchen.
Also, any door on an escape route that locks – usually the front and back doors - should have a 'thumb-turn' lock on the inside that enables it to be opened without a key.

What type of fire door do I need?
It must be made of solid timber and have a label or plug confirming that it's been certified as a fire door. The label will have an 'FD' rating, indicating how many minutes of fire the door can withstand. The most common is FD30 – that's 30 minutes.
The door should have an intumescent seal around the edges, which will expand in the heat of a fire and seal the gaps between the door and frame.
Importantly, make sure the door frame is manufactured to the same standard as the fire door. Otherwise, the frame could burn away more quickly and let the fire spread, regardless of the quality of the door itself.

What about propping open fire doors?
Fire doors must be shut if a fire breaks out, which is why they have closers fitted. However, if you've got high-traffic areas where it might not be convenient to have the door constantly shut – e.g. kitchen or living room - you can fit sound-triggered or hard-wired retainers.
These are units that fit to the wall and hold the door open with a magnet. Then, if the fire alarm system is triggered, they automatically release and the closer shuts the door.
If your property has fire doors fitted, it's vital you make it very clear to your tenants that they must not:
Prop fire doors open - with a chair or a wedge, for example
Remove the automatic closer
Disable any retainer that has been fitted
Be aware that if fire door regulations are not followed, it could cause an issue with the validity of your property license and may also invalidate your insurance if you file a claim for any fire damage.

If you are concerned about whether your property meets fire safety regulations, please contact your local JNP branch who will be happy to help you understand what you need to do to make sure your property is being let legally and safely.